Your Home Theater, Sound Systems, Satellite TV, WiFi Networking Company
---
Home Theater Systems
4K TV's, Projectors, Surround Sound Systems, Sound Bars & More
We have Home Entertainment products that fit your lifestyle and budget. Home Theater Systems are as simple as a TV and Sound Bar to a dedicated theater room with a 4K projector, large screen and surround sound all streaming your favorite show. Control your home entertainment system with one remote, tablet, smart phone or voice assistant.
Call us today to start exploring your In-Home Entertainment options.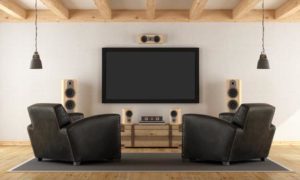 Satellite TV
With the popularity of cutting the cord growing satellite TV still provides the best value in TV programming. Areas that do not have access to high speed unlimited internet can still have satellite TV. You can record and quickly access up to 500 hours of recorded shows. With a satellite subscription you can access your programming from a mobile device. Outdoor systems for RV's, Motor Homes and Tailgates.
We are Authorized Retailers and Installers for DISH and DIRECTV. Give us a call for the latest promotions and a free price comparison.
AT&T TV Streaming Service Now Available – Call To Order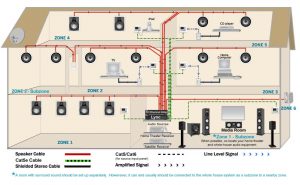 Whole Home Sound
Fill every room in your home and outdoor space with music from your favorite streaming service or your own device playlist. We can install speakers that match the decor inside the home, landscape, around the pool or patio. Wireless speakers an be added to any room with ease.
Call us for any of your sound systems needs.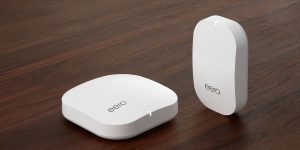 Wireless Networking
Weak WiFi signal can cause poor performance from wireless devices such as streaming TV services, wireless camera's and doorbell. If you have an older WiFi router or your WiFi is slower than a wired connection it may be time to upgrade your network.
Is your cell phone reception bad inside of you house compared to outdoors? We can install a professional cell booster in you home.
If you are using a satellite internet service or poor DSL internet we have a product for you. Wireless internet thru 4G cell service. Call Us!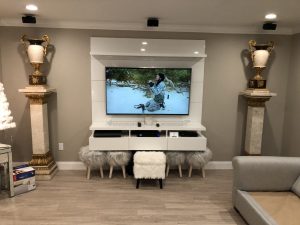 Installation Service
Our In-house Techs can custom install any home entertainment product. Our Techs have experience with all types of audio/video, wireless network, smart home, cellular and satellite systems.
From basic hook-ups to custom installation, integration and product training we are your one call for installation services.
Call Us Today for any of your Home Theater, Sound Systems, Satellite TV, WiFi needs